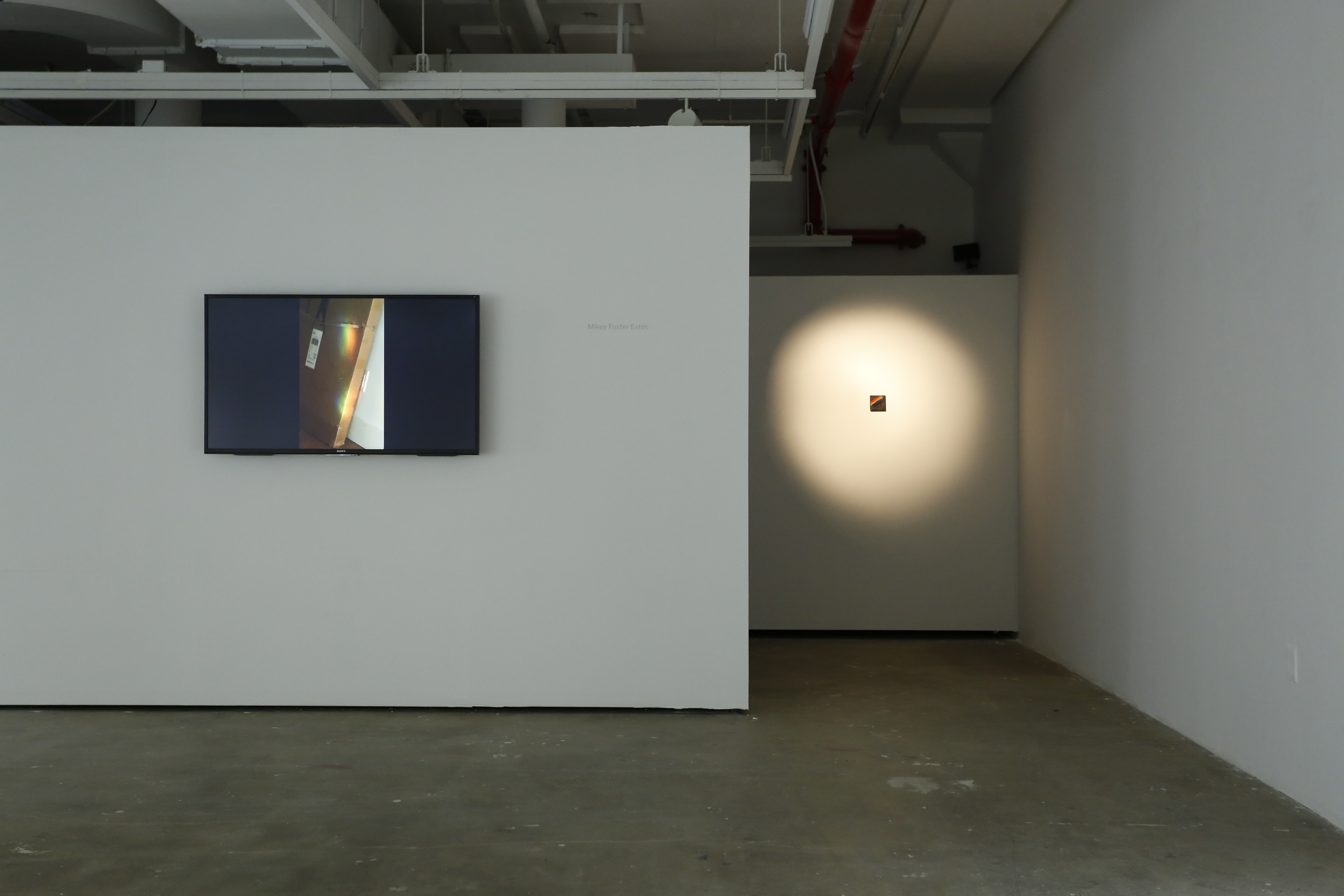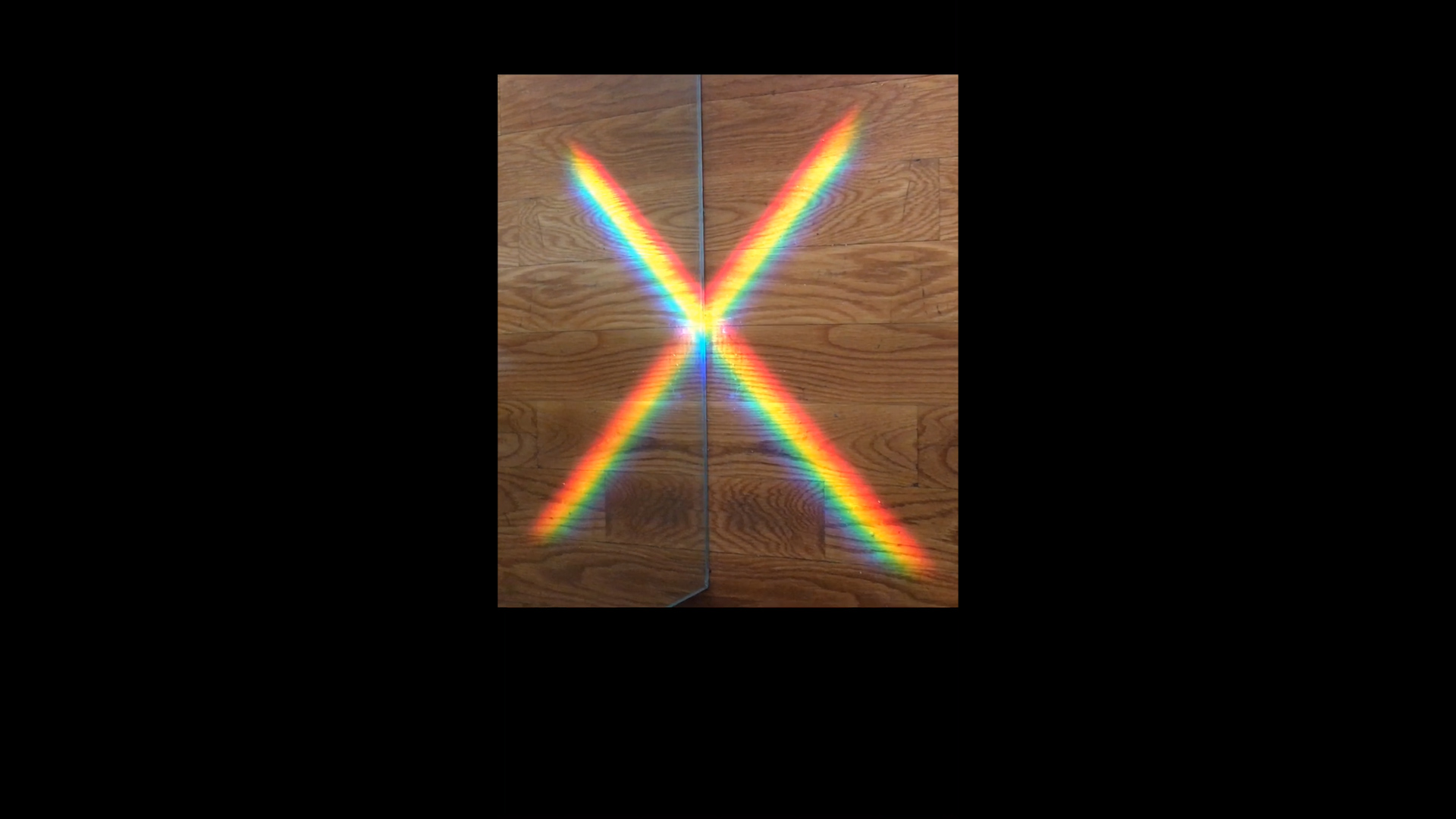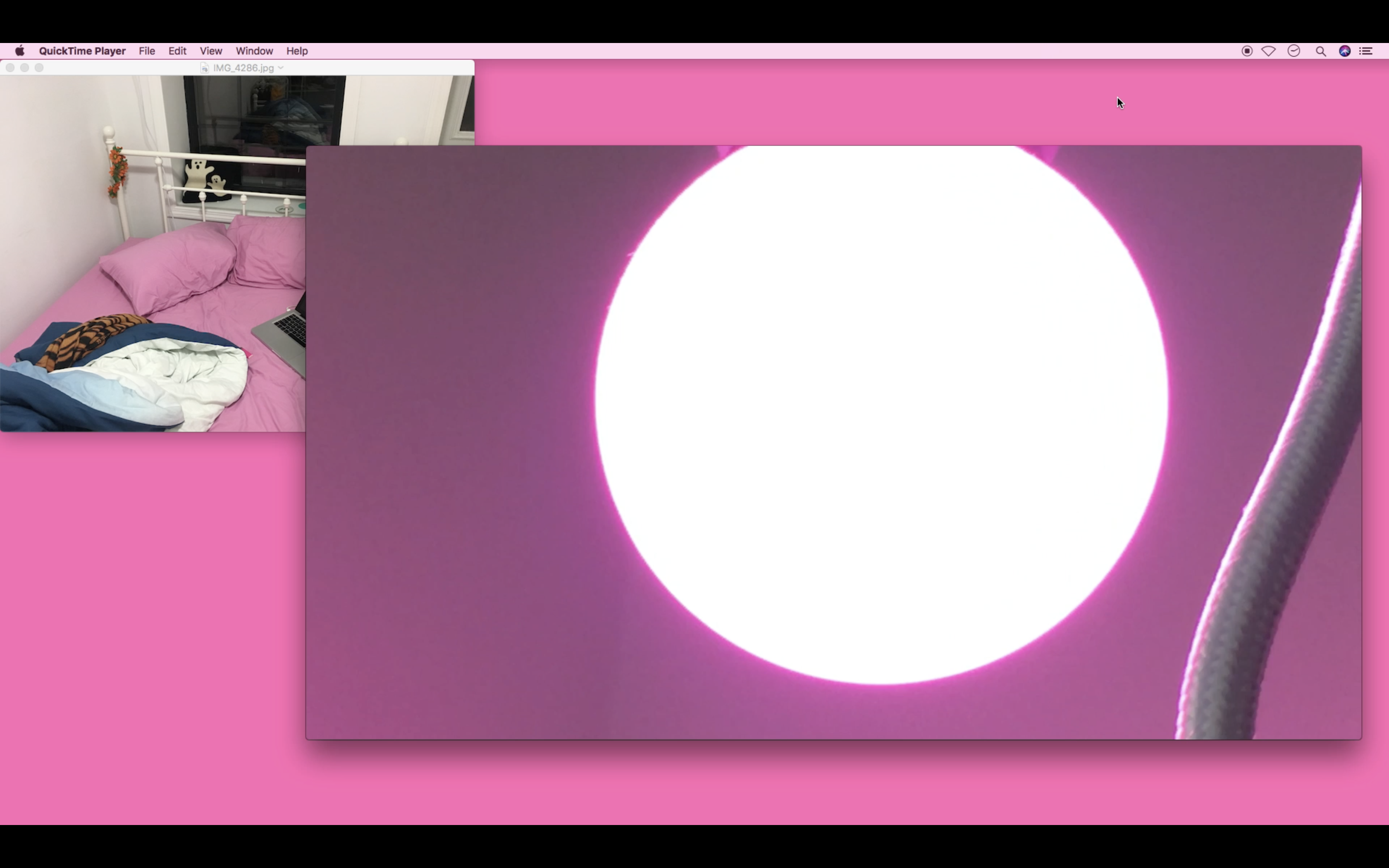 Private Rainbows (2017-2018)

Private Rainbows is a slideshow of images of rainbows made in my apartment. The silent video, which plays on a consumer-grade monitor like the one in my living room, opens with the black emptiness of the screen. A few seconds later, the first image — the wavy rainbow on the entertainment center — appears as a vertical slice in the center of the screen. The video sequence, recorded live from my iPhone and into QuickTime, spans over 200 images. A "phantom finger" swipes from one image to the next, zooms in and out of the image, and inches further and further into the rainbow. This screen-within-a-screen serves to negate the illusory by drawing attention to format. As the user-narrator, my body takes on an indexical presence within the margins — as the swipe that guides the sequence, the eye observing from behind the camera, the body moving through space. The image exists not in and of itself, but in the terms of its confinement within the space of the screen — how it is to be seen.

Spectrum Song is a video installation that unfolds over the space of eight sequential macOS desktops, customized with background colors matching the original eight stripes of the LGBT flag. I think about the colors of the rainbow as a structure and a symbol, where images and videos specific to individual colors pop up on the projected screens, moving the viewer through the spectrum. The sequence builds slowly; images flicker, resize, and rearrange until the space of the image is zoomed in too far — resulting in the computer making the sound effect of the "bump." The content that populates each color screen throughout the video is sourced from everyday life. Images that match each respective background color appear and disappear until the eight timelines sync together in unison, producing yet another rainbow within the rainbow configuration. As this visual cacophony subsides, the "song" tapers out with a video of iridescent rainbows in a pot of rice steaming on the stovetop. A short text follows, and the video ends and begins again.