Me Loving You/You Loving Me, 2022
Eye Lounge, Phoenix, AZ
This largely photographic exhibition brings together new and revisited works that reflect on the memory of my late parents. The title itself is a reference to "Mama" by the Spice Girls, who I saw perform live with my father Beaver in 1997. Assorted river rocks, originally collected by him, become the substrate for cyanotypes. Made at the family home on the anniversary of my mother Althea's passing, the resulting "images" function as a marker of light, time, and the intangible. Portraits of Althea that I shot on cross-processed film as a teenager are represented as illuminated transparencies.
Althea's tongue-in-cheek rule about tattoos (it better be on your butt and say MOM), is the premise for Every cloud has a silver lining — Perhaps, a black-and-white 16mm film. The film combines footage of my tattoo adapted from her handwriting with a sequence of moving images made inside the family home and of specific objects that recall her presence. Layered atop are field recordings of planes overhead and heavily manipulated audio sourced from the Spice Girls song. The resulting drone soundscape is a light and airy build up of atmosphere and texture.
Vimeo
Runtime: 8:28 min.
Camera: Bradley Smith
Photos: Josh Loeser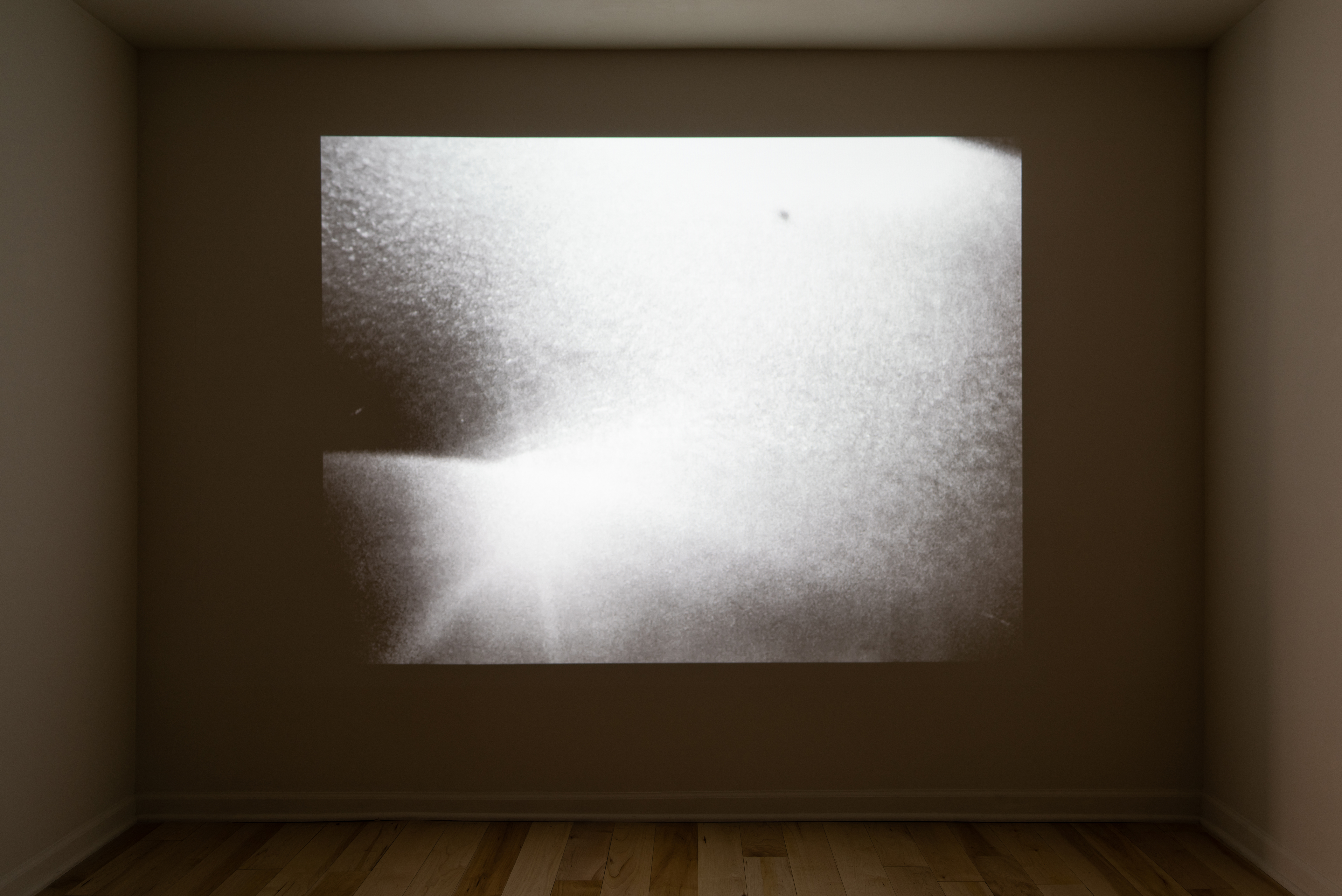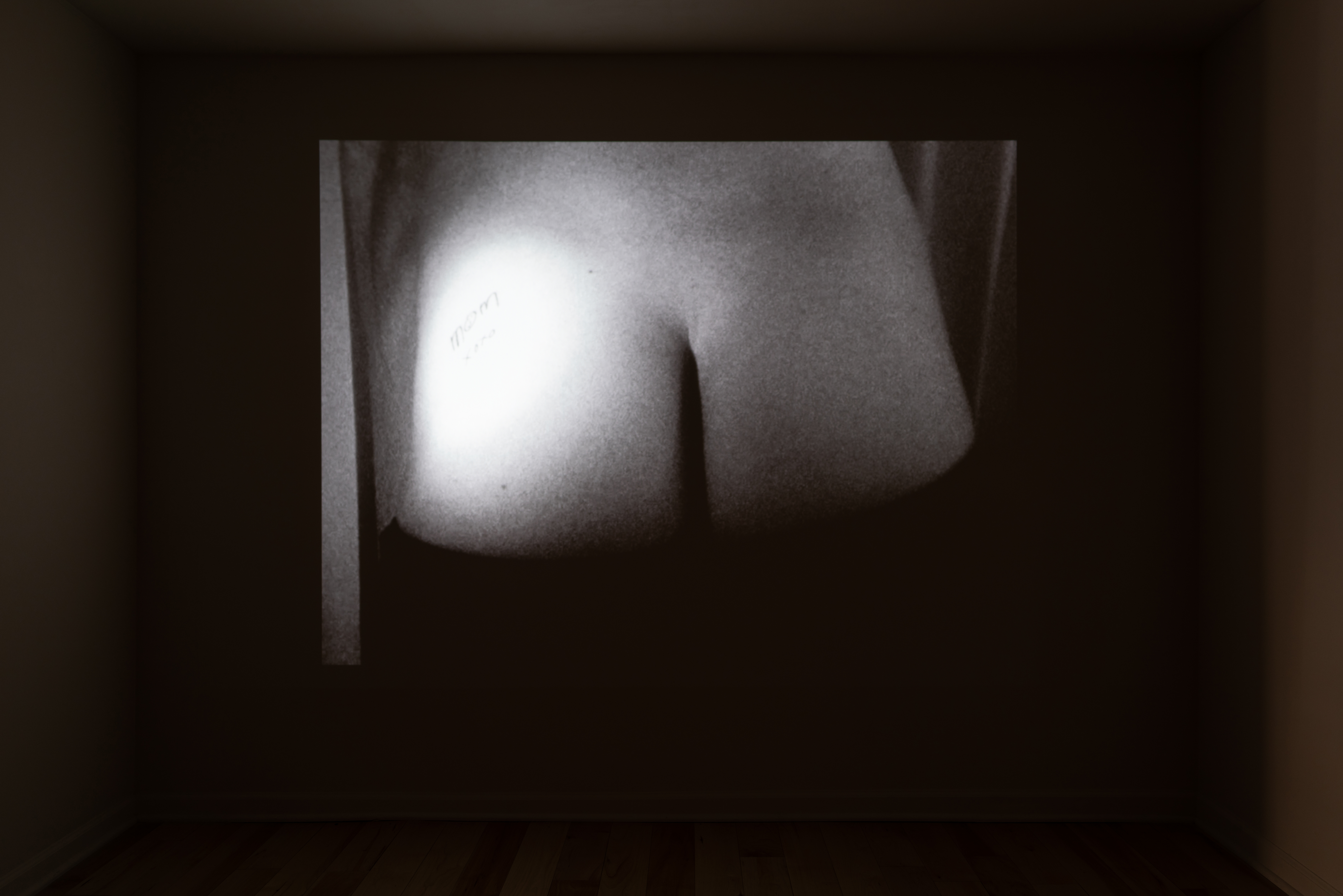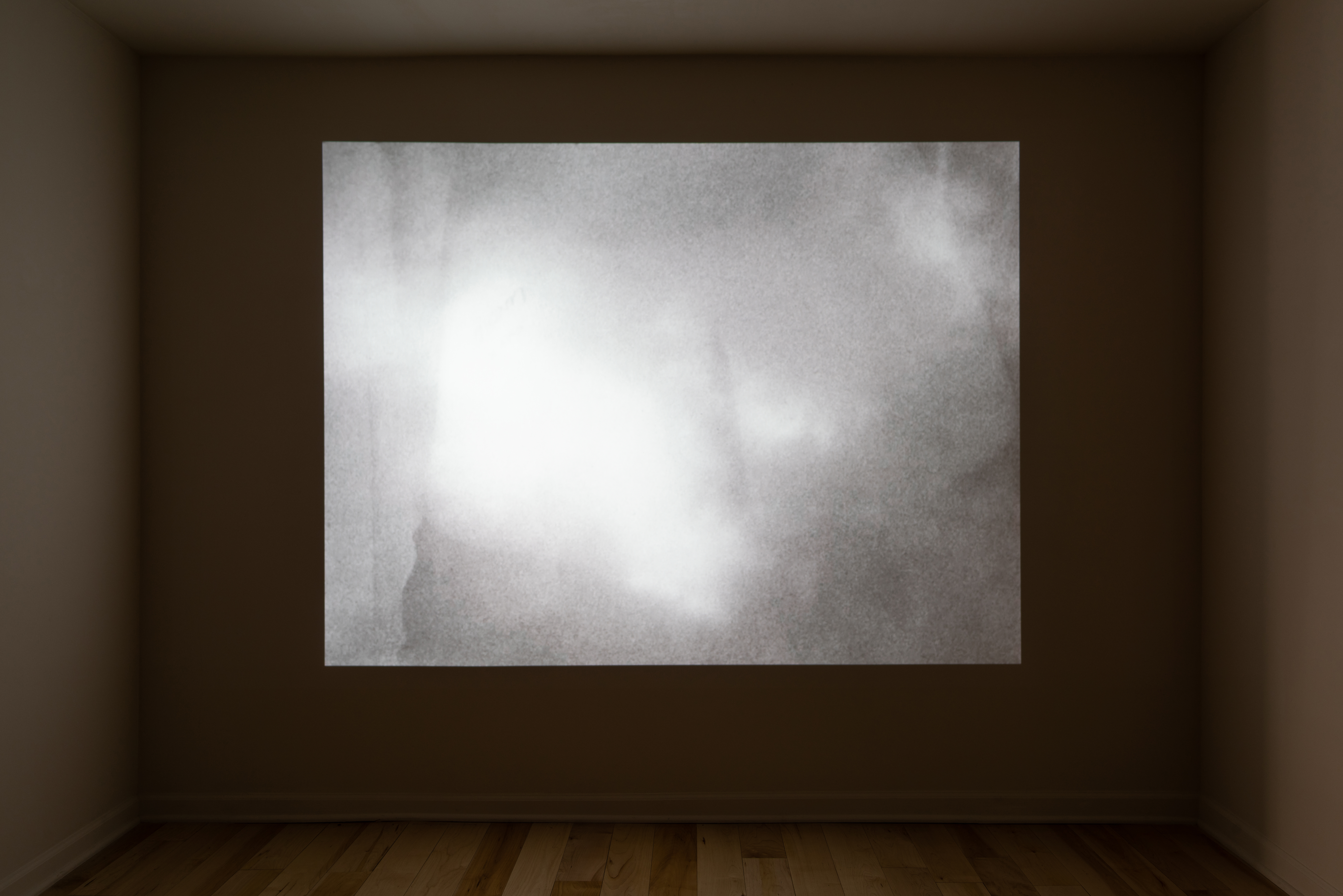 ---
After Beaver, 2021
assorted rocks, acrylic paint, permanent marker, googly eyes
dimensions variable
Originally made by my father, these painted rocks are yard ornaments that had seen years of sun damage. Paint was chipped and/or discolored, marks were becoming faint, and the characteristic googly eyes had melted away. Using the craft paints he left behind,
After Beaver
restores these animal-like creatures to proper condition. Although liberties were taken in terms of color, Beaver's crudely drawn facial expressions are in large part preserved. This act of absorbing his work into mine is reminiscent of how he would occasionally alter my own student projects to decorate the house over the years.
---
Afterimages, 2021
dye sublimation prints mounted on steel bar, printed text
19' installation
Afterimages
consists of digital photographs and note entries that chronicle the experience of loss. Made between November 2019 and the present, the images depict daily scenes within the family home as it's changed in ways both visible and felt. Many of the images are casually made and forgotten about, only to resurface as the record of something no longer there. The fragments of text, simultaneously revealing and opaque, loosely ground the visual in personal narrative and metaphor. In documenting the transformation of presence into absence, the work's content and internal logic is prone to fluctuation and renewal, valuing emotion over resolution.
The work is an ongoing collection of images and text that will exist in different iterations over time. The first iteration of this work was completed in April 2021 and presented the content more or less chronologically. In September 2021, a second iteration was produced for "Memento Mori: Memento Vivere," a group exhibition at Northlight Gallery focused on photography's relationship to death. This sequence was approached more formally and included additional images and text.
Installation view, Eye Lounge, April 2021
Installation view, Northlight Gallery, September 2021
---
Beaver's Show, 2021
paintings and works on paper by John "Beaver" Estes
Beaver's Show
is an installation of my late father's artwork. Both a craftsman and retired carpenter, Beaver discovered painting later in life while I was in art school. This accumulation of his self-taught oeuvre, in which landscape and natural imagery figure prominently, are displayed directly across from my photographs made in the family home.
This mirroring is repeated in
Daddy's Boy
, a video I made as a student in 2013. The split screen video follows my father and I as we each build a side of a small piece of furniture. The action is playfully subverted by the introduction of high heel shoes, a gesture drawing contrast to gendered expectations of masculine identities. Both sides of the stand are assembled and finished differently, and the video concludes with the image of the two halves coming together.
Vimeo
Runtime: 4:28 min.
Cinematography: Rae Pepino
---
Phone Call, 2020

score
June - July 2020
Conceived of for "Roadside Attraction," a multi-site, drive-by exhibition organized by ArtFarm/practical art at the height of COVID-19,
Phone Call
is a performance score that was presented discreetly on a residential street in Tempe, AZ. From the safety of their vehicle, participants could access the score and various other public artworks through Google Maps.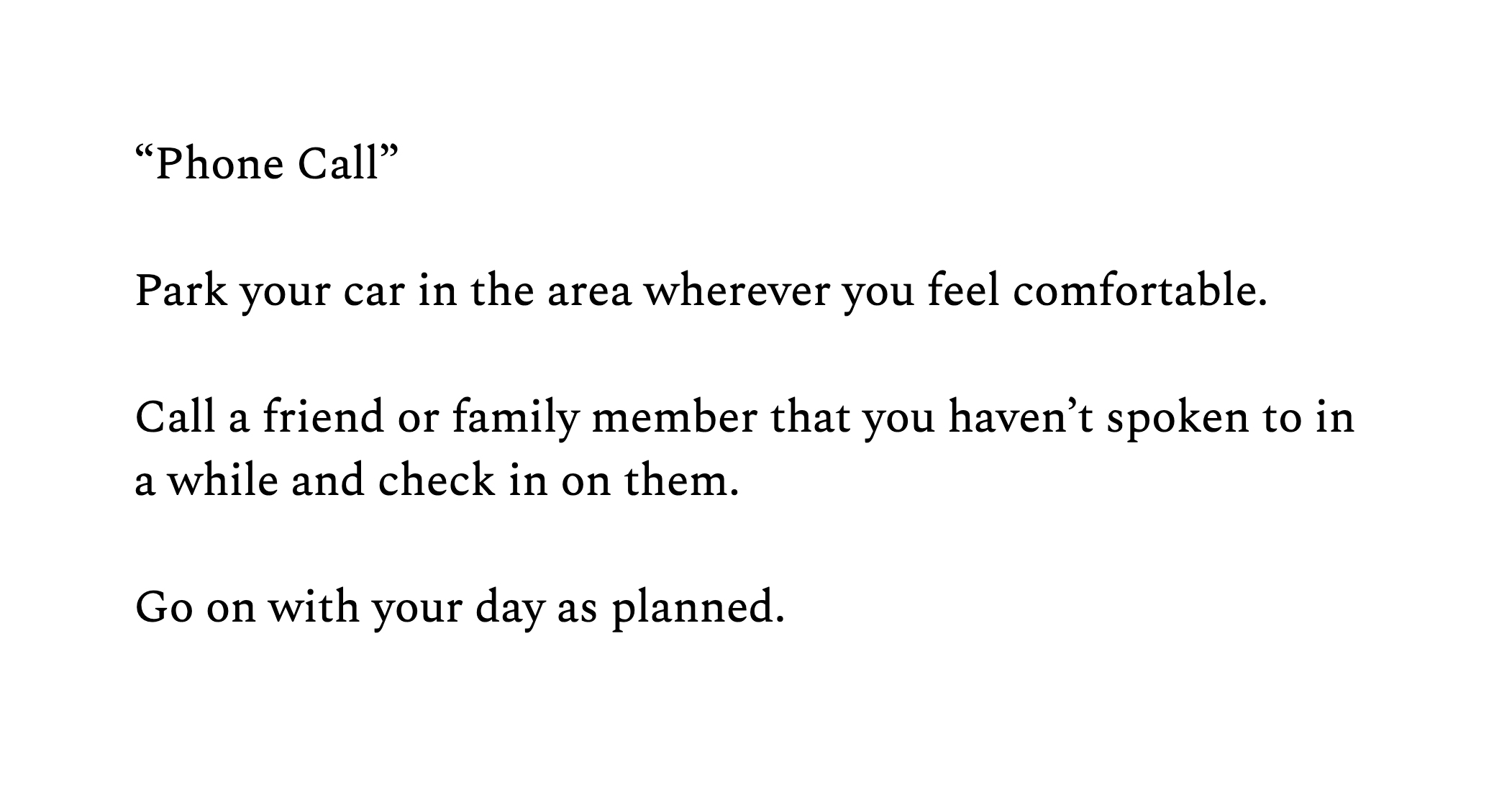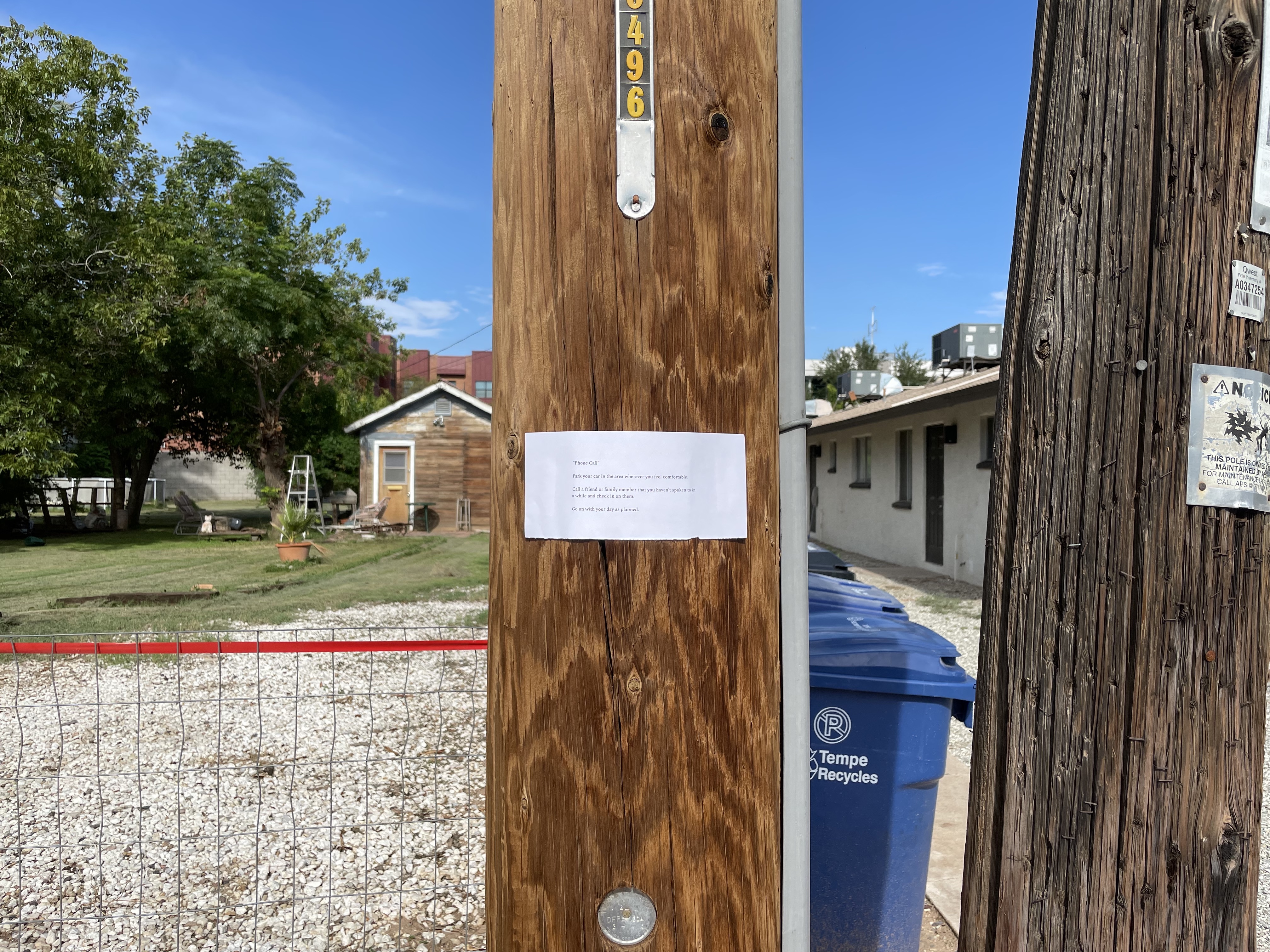 ---